Brand Identity & Collateral
Creating brand collateral for business impact
Brand Collateral – from packaging and printing to business cards and shirts – is to attract the attention of your audience for your brand and to strengthen the relationship between the company and the customer. Offering truly unforgettable collateral to your customers requires excellent design – not to mention branding deserves to show off in the first place.
Although today's customers are choosey, they are still attracted to brands that look, speak and act in with authenticity. But creating a true brand identity – not to mention those that match your business goals – is not an easy task.
As a branding and marketing agency of digital age, WebPlover understands that creating strong brand collaterals is far more important than putting a logo on a product. Our designers add tools to your marketing suite with innovative and eye-catching designs, applied to the right products in the right way.
What a brand collateral partner must deliver
While design expertise is important, a partner who mixes the art of design with the science of marketing can have a real impact on your business. Here's what to look for:
A complete view.
The brilliant designers care about the smallest details of the design, but they also have a complete view of the role of collaterals in building your business.
Always strategic.
Brilliant partners think strategically about creating designs that people can relate to, customers can feel empowered by, and which perfectly embodies the personality of the brand.
Ready to market.
Ultimately, a new brand must be marketed. When the people who build your brand understand marketing deeply, your brand will resonate both theoretically and practically.
Our branding capabilities
Our approach to brand identification is creative because it is systematic, where design and content meet research and expertise.
Brand Storytelling
Uncovering the narrative
The modern brand has a story – a leadership statement that explains what it does and why its audience should care. By taking what we learned during the discovery, our brand and content teams help define and develop the story behind your business, and put your vision, mission, location, values ​​and key promises on the paper.
We work with clients to develop tag lines – always taking the tough task of scaling up their value proposition in a few simple words. Finally, a consistent and distinctive brand voice is an essential part of your identity. To reach one, our content team optimizes your brand story into a consistent character who jumps out of the page.
Visual Identity
Focusing on look-and-feel
Besides creating great logos, our design and brand teams have extensive experience in creating visual guides for digital brands. We can help you choose the brand's color palette that works perfectly together and creates the perfect tone. We can create custom icons, set photography direction, or create other visual elements that define the brand. We can extend your visual identity in any channel – including websites, advertising and even animation – where consistency and originality are essential.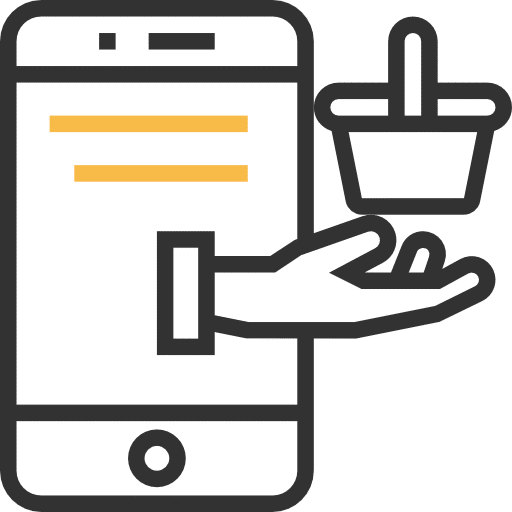 Product Packaging
Sparking interest in your products
Customers are used to seeing dozens or even hundreds of products every day. Our designers are experts in packaging design that gets attention on the shelf – and online – visually offering the quality and care you give to each product, and to add unique creative touches that separate your brand from a sea of ​​products.
Business Cards
Making first impressions count
Great business cards help your business stand out when it matters. To ensure every face-to-face interaction makes impression, our designers apply your original logo and brand to designs that look great in your preferred look and finish.
Signage + Booths
Printing your brand on customers' minds
Whether it's your office, your storefront, or your exhibition booth, your physical locations should grab attention with a top branding. From storefronts and commercial signages to banners of all sizes and shapes, our designers benefit from WebPlover's marketing experience to create contemporary designs inside and outside buildings that grab the attention of customers and create new business.
Promotional Items
Giving your promotion an upgrade
Let's face it: people love swag. When a cup of coffee, a handbag, a USB or a T-shirt gets in the hand of your audience, it's a unique marketing opportunity. The designers at WebPlover are skilled at applying top quality custom designs to the products your customers use on a daily basis.
Print + Display Ad Templates
Duplicating the formula for ad success
Advertising offers brilliant opportunities but can be a challenge for brands that do not have a designer. Whether printing, display or social media among the goals of paid media, our designers have experience creating ad models of all sizes, file types and formats imaginable.