How to host Wordpress on Local Web Server of android [With Pictures]
Install WordPress On Android
In this article i will tell you, how can you install WordPress on Local Web Server of android ,(Install WordPress On Android) Step by Step…
Let's Start
Video Tutorial
First of all you will be needed to a Web Server
In my opinion there are the two best Web Servers for android
First : KSWEB
Second : Bit Web Server
Step 1:
Install the Web Server
(Install WordPress On Android)
In this case i installed KSWEB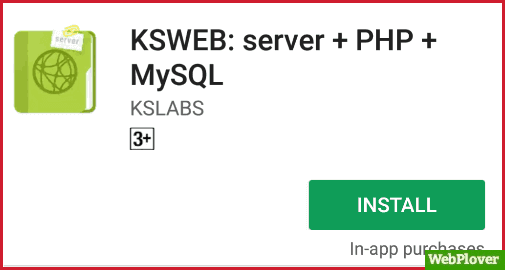 Step 2:
Download WordPress zip file
You can download the latest version of WordPress from this link Click here
Step 3:
Extract the zip file in htdocs folder
After extract wordpress.zip it will appear in htdocs folder like this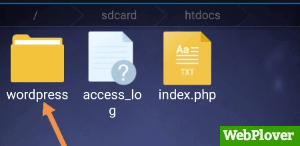 Step 4:
Open the Web Server and search in your web browser for http://localhost:8080/wordpress
Click on Continue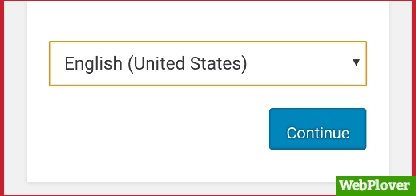 In this page a database required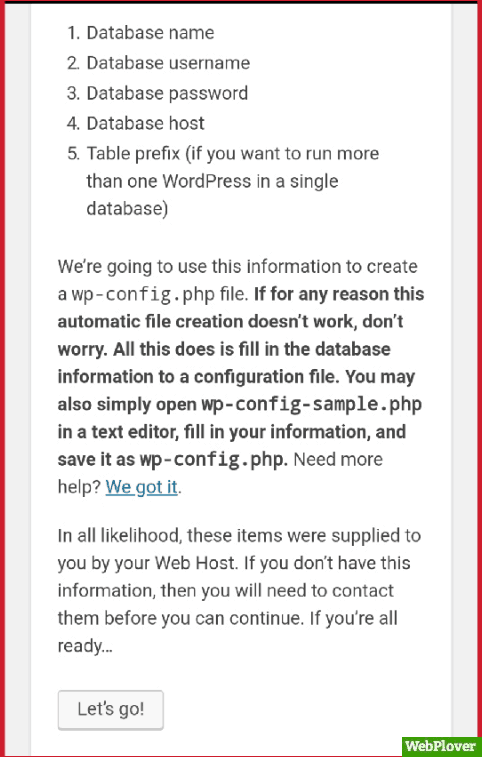 Now we need to create a database, for this go to KSWEB and click on http://localhost:8000
It will open phpMyAdmin page.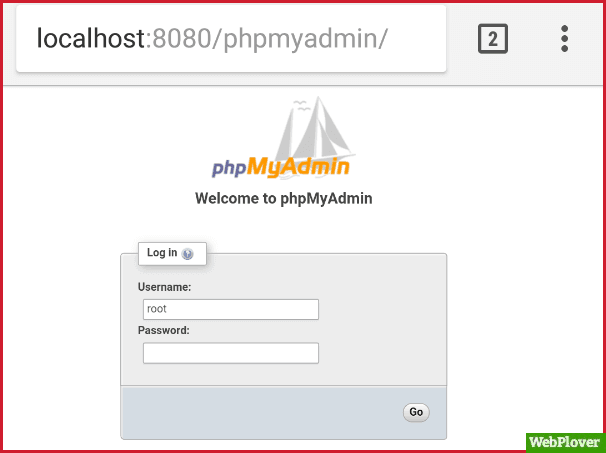 Enter Username and Password
Then click on Go
The default Username is root and Password is empty.
After it you will see a page like this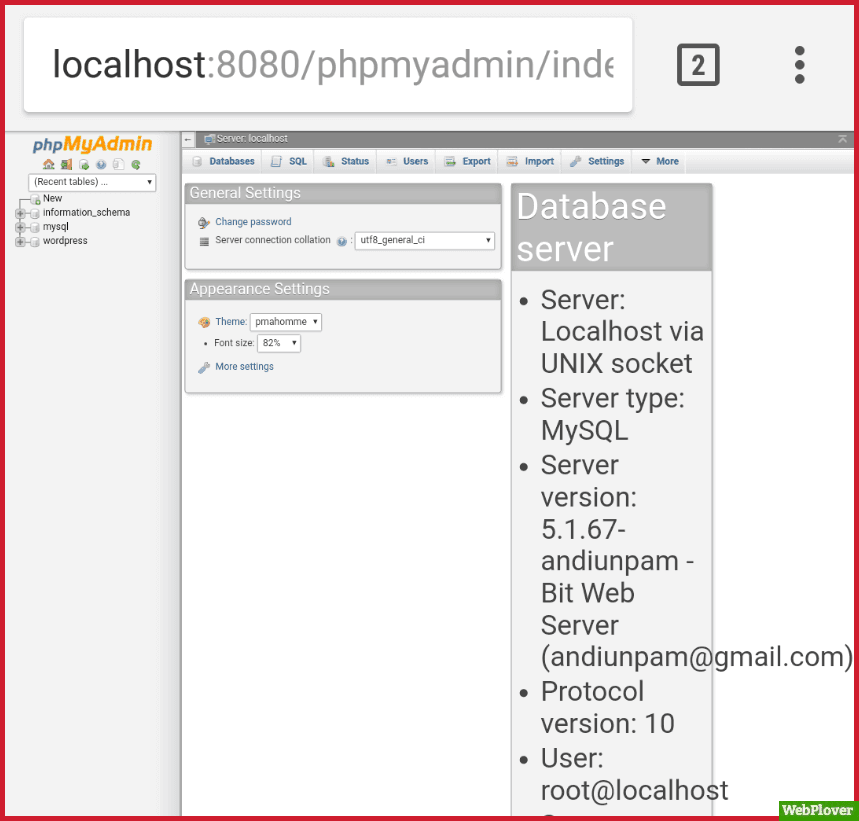 To create a new database click on New
Enter the name in Database name and click on Create button
I enter "wordpress" as the database name
Database has been created

Step 5:
Come back to the WordPress installation page
And click on Let's go button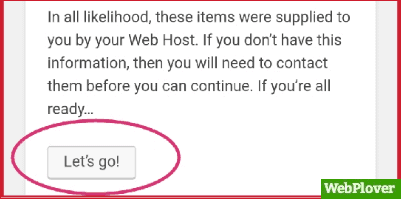 In this page database connection details required
1: Enter the database name which you have created in phpMyAdmin
2: Enter the Username of phpMyAdmin which by default is "root"
3: Enter the Password of phpMyAdmin which by default is "Empty"
leave the rest as it is, then click on Submit button
Click on Run the installation
Step 6:
Fill the required information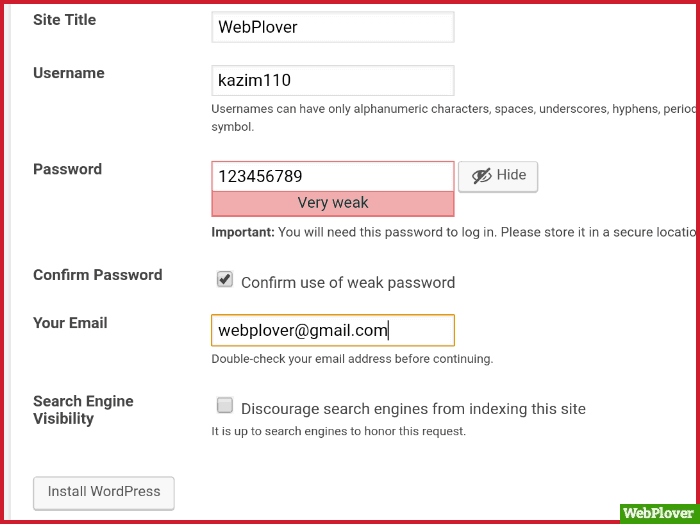 1: Enter the site title according to you
2: Enter the username according to you, which will your WordPress login username
3: Enter the password according to you, which will your WordPress login password

If your chosen password will weak then it is necessary to check the box of Confirm Password
4: Enter your email
Note: You can always change these settings later.
Now click on Install WordPress

WordPress has been installed
Click on Log in
Enter your chosen Username and Password
and click on Log In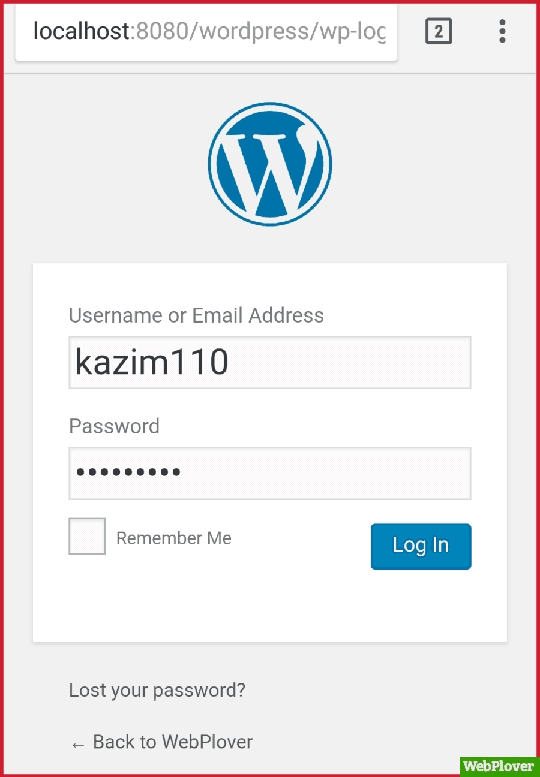 Congratulations
WordPress has been completely installed on your android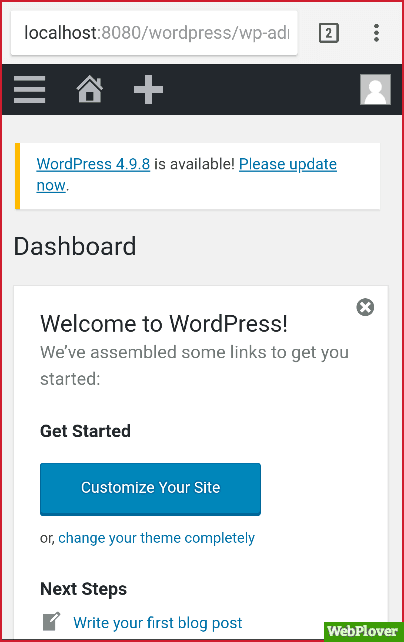 Now you can easily create your own blog or website on your android phone.
Here are a few guides for you to read next:
What's Next!
Now if you have any questions, don't hesitate to let me know through comment or email, i will try to help you.
If you find this article helpful, then please Subscribe to our YouTube Channel for video tutorials, and share this article on social media.