How to Send Push Notifications from WordPress Site [With Pictures]
Here you will learn how can you send push notifications from WordPress site.
If you want to learn about it, then read this article completely.
Let's Start
Step by Step Guide…
If you like video tutorial, here you can watch our video tutorial
Video Tutorial
Step 1:
Login to your WordPress site and go to Plugins →Add New
then search for OneSignal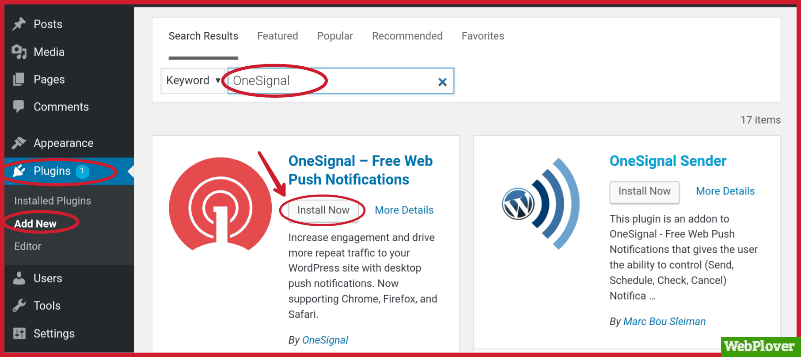 Step 2:
Click on OneSignal Push
In Setup section click on OneSignal link to login into your account or create new account.

Step 3:
After login into OneSignal site, click on Add a new app
Enter your app name, and click on CREATE button.
Now select Web Push platform and click on NEXT button.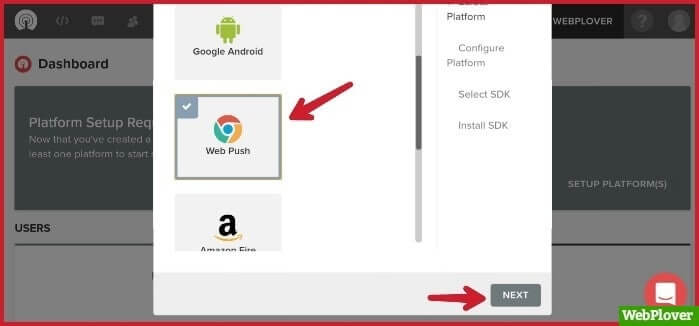 Choose Wordpress Plugin or Website Builder integration, then click on WordPress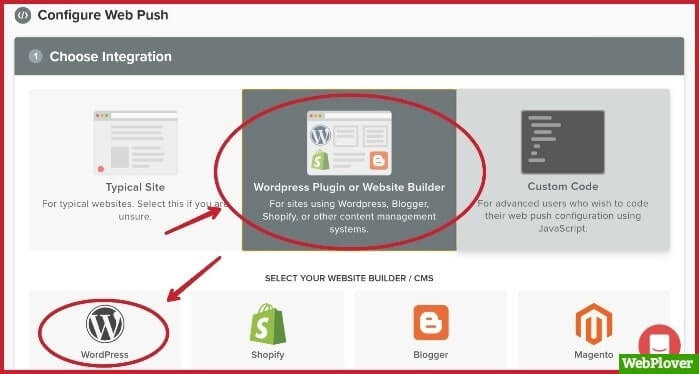 Step 4:
In WordPress Site Setup,
Enter Site Name, Site URL & Default Icon URL
and click on SAVE button.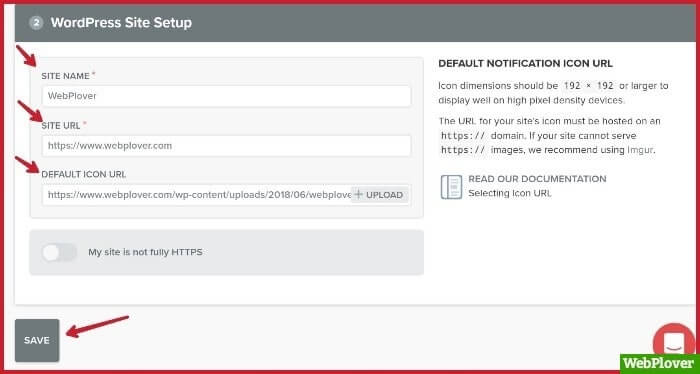 you can also upload your notification icon without adding a link,
For this click on Upload, in the right side of form.
Copy APP ID & API KEY
then click on FINISH button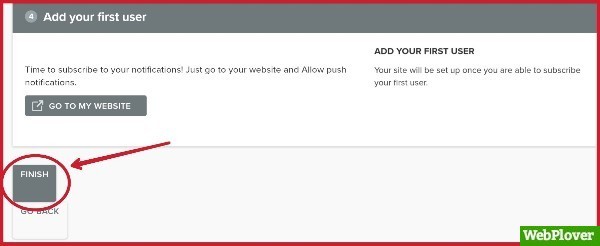 Step 5:
Now come back to OneSignal Push plugin, click on Configuration and paste the App ID & API Key in there places.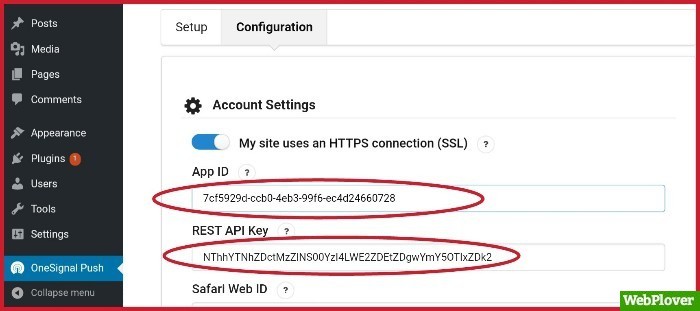 If you are not using the https connection (SSL) then disable this option.

If you want to send notifications to Android and iOS, then enable that option.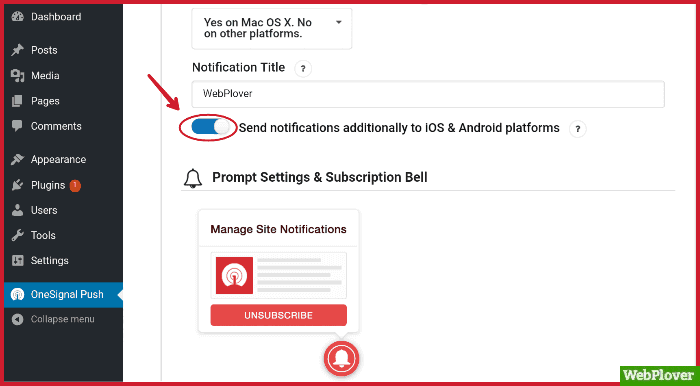 Leave the rest options as it is, then click on Save button.
It's Done.
Now Push Notifications will successfully send from your site.
Here are a few guides for you to read next:
What's Next!
Now if you have any questions, don't hesitate to let me know through comment or email, i will try to help you.
If you find this article helpful, then please Subscribe to our YouTube Channel for video tutorials, and share this article on social media.